The march towards a more principled privacy landscape continues. European and member states are prosecuting breaches of GDPR. Firms are being issued substantial fines for
data breaches
. The ICO is declaring '
90% of ad-tech illegal
.'

Last week I was asked to be the keynote speaker to the European Commission in Brussels on these issues.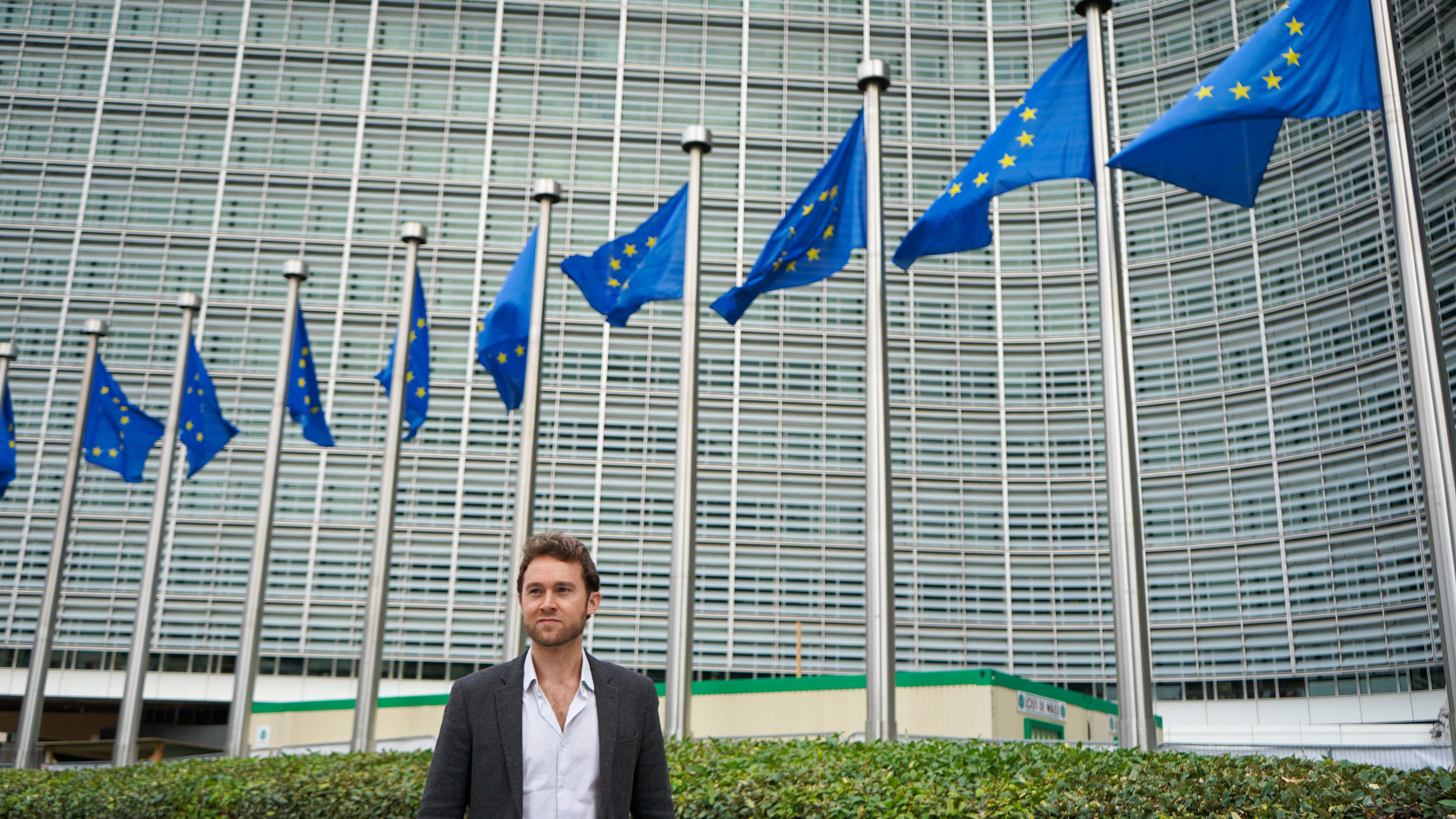 I am an entrepreneur who has been involved in using social data since the rise of Peer-to-Peer social platforms more than 10 years ago, but I am also a qualified lawyer who has spent time dealing with the issues at the forefront of intellectual property and data privacy.
My experiences at the Berkman Klein Centre for Internet and Society at Harvard Law School and working with regulators has been humbling: this is a issue that is not going away and lots of very smart people are maintaining it at the top of their agendas.
It was a real honour to be invited to Brussels and to be able to engage directly with regulators and outline my views on the present and the future: what does the rise of artificial intelligence mean for privacy? What promise and challenges do we face from fundamentally decentralising technologies like blockchain? What we can do about it?
I want to be clear.
It is not easy for businesses in the current landscape.
Regulators can and should be working closer with early stage technology companies, founders and thought-leaders to engage in a dialogue about what privacy regulation actually means for the innovation economy. This is a recurring theme, and one of the reasons I setup The Digital Leadership Council a few years ago; to bring regulators, academia, technology companies and industry together to meet in settings they wouldn't usually meet, in the hope it would lead to engagement in ways they don't usually engage (more on that to come soon- watch this space).
But it is also important that businesses fully grapple with, and respect, the principles at the heart of this new regulatory approach.
What is clear is that the traditional ad-tech business are likely to be wiped out under this new regulatory approach. And newer business will take their place; but only if they have different methodologies and technologies. And, to be honest, different beliefs and values.
From Codec's founding nearly 5 years ago we have always tried to build with audiences in mind. When the personalised data market and the world of cookies looked totally infallible- and it was easy and immediately lucrative to build a business under that model- we took a fundamentally different route. We decided to 'short' this world. We believed those businesses were on the wrong side of technology and the wrong side of regulation.
That was vision, then. It is reality, now.
We always believed that Contextual Audience Data provided from group-level content interactions would respect individual privacy and improve audience experiences online. And that this Contextual Audience Data could be used to join-up worlds that have traditionally been siloed; driving impactful decision making with the same data across segmentation, strategy, content creation and distribution. Forget the privacy context, that's remarkable: it unites the Creative and Media sides of an industry that has been broken apart for 50 years and leads to efficiency for brands and better experiences for audiences.
We always started from the assumption that audiences deserved better than they got under the traditional ad-tech world of 'eyeball buying.' That's why we want data to drive better segmentation and content creation before it's used in privacy friendly distribution.
Brands play a key economic role online: they are part of the equation of a 'free Internet.' But we think they can be better in how they engage with audiences. And we use our technology and their creativity and desire to help them be better.
We will always have a belief and vision that technology can deliver better experiences that respect's individual privacy.
We will always share those beliefs and vision with the voices that are shaping the industry, and that value it: regulators, partners and thought leaders.
And we will always be honoured to do so.