How understanding kink culture could unlock growth opportunities for brands.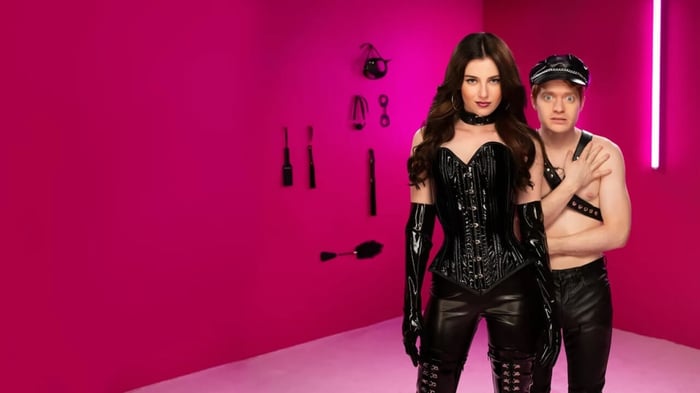 Netflix comedy Bonding
Kink aesthetics are everywhere
"I'd rather be tied up with cuffs, and not strings" sings Ariana Grande on '7 Rings'. Not an artist that immediately springs to mind when the topic of BDSM and kink culture comes up but, as Lina Dune writing in Vice points out, in 2019 kink aesthetics are everywhere.
Fifty Shades brought BDSM out of the shadows and into the mainstream way back in 2011. In the intervening years we've seen flashes of kink aesthetics in the mainstream culture. Valentino launched the Rockstuds collection around the same time as Rihanna, with considerably more volume than Ariana, hit us with the song S&M: "Sex in the air, I don't care, I love the smell of it. Sticks and stones may break my bones, but chains and whips excite me."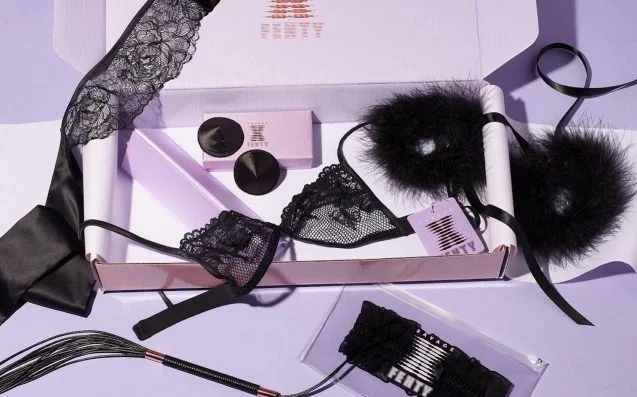 Savage x Fenty
RiRi has since gone on to launch her Savage x Fenty lingerie brand, with a celebrated core range that carries pastel riding crops, paddles and harnesses. It feels like a newer, subtler flavour of kink is emerging, and it's evident beyond pop songs and lingerie brands. Kim Kardashian has almost single-handedly rebranded the corset as 'shapewear' and you now can even get your kink fix on demand via the sex comedy Bonding on Netflix.
Actors Michael B. Jordan, Timothée Chalamet, Chadwick Boseman and Terry Crews have all sported BDSM inspired harnesses on the red carpet this year. Designed by Virgil Abloh for Louis Vuitton, some of the wearers were seemingly unaware of the item's BDSM origins when quizzed. When you compare this to the Jeremy Scott harness worn by Adam Rippon at the 2018 Oscars there's evidence of a clear softening and mainstreamification of the BDSM fashion aesthetic.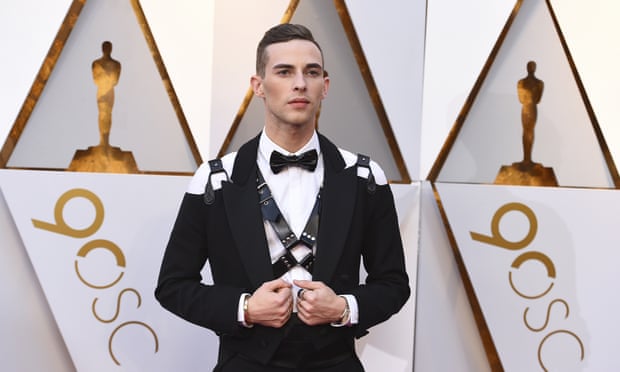 Adam Rippon
As Lina Dune points out, "kink is trending soft, feminine, and aspirational. It's not just more mainstream in fashion and pop culture, now BDSM looks softer."
So just how big is the soft-kink cultural opportunity and how can relevant brands navigate the space safely?
Brits are more kinky than Germans
We can look to a recent YouGov poll for more of an idea of the size of the soft-kink opportunity. The study found that nearly half of Brits under the age of 40 either have tried, or would like to try BDSM. That's ~20 million people (18-39).
Incidentally, it turns out that Brits on the whole are 3% more kinky than their German counterparts. With 12% of the overall British population reporting they've taken part in BDSM, vs 9% of Germans. Wer wusste?
Kink isn't for everyone
Kink is no longer niche, but it's certainly not for everyone. It intuitively makes more sense for brands with product relevance to the accoutrements associated with kink; lingerie, fashion, beauty, jewellery and footwear immediately spring to mind. That being said, even brands in these spaces have an understandable trepidation when it comes to experimenting with kink.
At Codec, we're currently working with a large beauty brand to help them understand and experiment with an identified cultural opportunity within their target audience - Cosplayers. The practice of recreating the look of a character from a film, book or video game might seem only loosely connected to kink culture on the surface but digging into the topic in more detail reveals a broad spectrum of engagement bookended by mainstreamers like Lindsay Elyse at one end and the more overtly sexual NSFWers like Kristen Lanae (safeish Instagram link) at the other.
The opportunity for brands lies in understanding this network of tribes to identify relevant and safe ways to add value and engage potential new customers. This might look like make-up tutorials with the right influencers, capsule collections with relevant designers or simply leaning into the aesthetic in comms to demonstrate an understanding of their world.
Find and activate your growth tribes
At Codec we think of tribes as untapped growth networks. Identifying and unlocking the ones that are relevant to your brand is the key. Once you've done this, figuring out how to add value to their lives and ultimately recruit them becomes much easier. And whether your growth tribes are subcultures at the tipping point or a particular flavour of a more traditional cultural space, the rules for activating these networks are the same.
Codec supports brands in pinpointing the cultural tribes most relevant to them, using our AI-driven platform to analyse online content engagements. This data enables brands to understand how their tribes connect in real-time; their interests, personalities, the people they follow and the content and imagery that resonates with them.
By joining these dots to create ideas and messaging that connect with authenticity, brands can generate increased cultural relevance amongst their tribes; which we know tends to result in increased growth and loyalty.
So if cuffs, not strings, are your thing - that's really up to you. But kink culture could represent a seductive new space for brave brands to play.
By Stephen Spencer and Meng He
What next? Find out more about cultural tribes in our report.